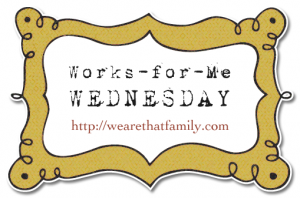 I really enjoy having my kids out of school for the Summer. My oldest two aren't at home anymore, so I only really have to keep the 12 yr old & the 10 yr old busy. My youngest 2 are always at home so Summer is no different for them.....they do however enjoy having the bigger kids home to play with them.
I start thinking about Summer activities as soon as Spring break is over. Here are just a few things we have planned:
VBS at our church--Morgan is too old for the program so he will be a helper
FREE Summer reading program at the local library
FREE Summer reading program from
Barnes & Nobles
FREE Summer reading program from
Borders
FREE Summer reading program from
Tennessee Smokies Minor League baseball
The bigger kids earn prizes from all of these things for reading and they can help the little kids earn prizes by reading to them! My kids all LOVE to read, but the prizes are a great incentive to actually keep track of what they are reading.
We will also be spending some time at Regal Cinemas
FREE Family Film Festival
One area that I always look for ways to work on during the Summer is their writing. A few years ago we tried having the kids write letters to relatives over the Summer, unfortunately not much writing actually happened on either end. Last year I tried to get Maggie to keep a journal and write about her plans and accomplishments, it didn't keep her interest for long. This year I have set up individual blogs for Morgan & Maggie. I am encouraging them to join some of the meme that I participate in on my blog and also to just WRITE or share pictures they have taken. It is starting out slow, but I think this is a project they will both enjoy. I've talked to them about not sharing details about themselves or their friends that are too personal and I've set the comments so they come to my e-mail for approval before they can be posted on their blogs. I review before they publish and so far they are really enjoying blogging.
I don't expect to hear "I'm bored" very often this summer, but if I do I can send them outside with the digital camera to take some pictures for their blogs or give them a story starter to write a new blog post.
We will also be taking a few day trips around our local area and I'm currently looking into the possibility of joining the brand new
YMCA
that just opened near our house.