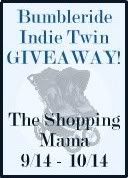 Jolly Mom
is hosting a giveaway for a Britax Marathon CS.
This is one of the safest carseats money can buy. Marissa & Melanie would probably fight over who got to ride in it if we won....it comes in PINK.
Jolly Mom
is also
giving away
a
Tike Tech City X3 stroller, since they one they are giving away is a single stroller, only Melanie would get to ride.