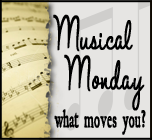 Yesterday I was in the mood to listen to Styx. They are one of my favorite groups from the 70's and 80's. I also really liked their early 90's album Edge of the Century. I tried to narrow down what I wanted to share, but they have sooooo much good music I couldn't pick just one or two. Most of these songs are on Edge of the Century. They are one of those bands that you really need to listen to the lyrics, some of it is really powerful stuff.
The art work in this video is almost as stunning as the song.
I LOVE this song! This is the only version of it I could find on YouTube, it is even better on the CD.